Now Available!
The Resourceful Entrepreneur's Guide to Business in the 21st Century:
How to Succeed in Challenging Times
Christine Miller 
---
"We're All Entrepreneurs Now"
says Marshall Goldsmith,
Top 15 Leading Thinkers of the World,
Multi-million bestselling author
---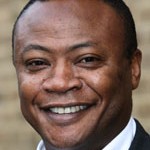 "Let this book be part of YOUR journey;
a perfect accompaniment for any entrepreneur – and one that sparks ideas and generates momentum."
René Carayol MBE
---
The world needs resourceful entrepreneurs. 
Global leaders from Presidents to Prime Ministers
like the UK's David Cameron tell us so.
They are depending on vibrant business to revive the economy.
---
That's why this practical, comprehensive book has been created especially for entrepreneurs and all those interested in success at work.
With a Foreword by the UK's business guru René Carayol, MBE, it offers insights from a wide range of leaders including Ricardo Semler, Brazilian entrepreneurial business leader and author of 'Maverick' and 'The Seven Day Weekend', Nobel Peace Prize winner Muhammad Yunus, creator of the globally renowned Grameen Bank, and Lord Andrew Mawson, one of the UK's most successful social entrepreneurs.
There is invaluable information from top sales, marketing, financial and personal development experts, helping you to define your goals, manage the business lifecycle, get confident with selling, and understand your money and Financial IQ. You'll discover how to write books to establish your reputation, learn more effective time management, and be guided in entrepreneurial thinking and being authentic.
Robyn Pearce, time and efficiency expert, gives practical solutions for getting more done, faster. Renowned Business Internet Marketing expert Nicola Cairncross and BBC broadcaster and Communications specialist Carole Spiers talk about different aspects of successful marketing, whilst Richard White describes how sales doesn't require a personality transplant. Bill O'Hanlon guides you to expert status through publishing your own book, Andy Smith gets to grip with goals that work, and Toby Buckle writes on how to stay true to yourself. Lisa Wynn and Steve Nobel discuss finances and wealth from different perspectives, giving practical solutions for managing money and a view of the true meaning of wealth and the importance of having the right attitude to being wealthy.
It's just like having a panel of mastermind experts on hand to guide you, a rich resource offering a breadth and depth of knowledge rarely found.
---
Practical Business Leadership for the 21st Century:
How to Thrive in Challenging Times
Christine Miller
Lead yourself and your business to prosperity and sustainability.
This is a comprehensive guide to leadership and business success featuring practical guidance from leading minds and practitioners from marketing, public speaking, sales, innovation, motivation, leadership and more, including: John Caslione & Philip Kotler, amongst the world's foremost experts on the strategic practice of marketing, Tony Buzan, multi-million selling author and inventor of Mind Maps, Daniel H. Pink, best selling author of Whole New Mind and Drive, Richard Denny, master of professional salesmanship, Judy Apps, best selling author and voice coach and Bill Docherty, MBE, negotiator par excellence and persuasion expert.
---
Transformation & Growth for the 21st Century
Evolving with Wisdom in Challenging Times
​Christine Miller
Transform your life with a unique collection of powerful insights from the world's top transformation authors
A collection of inspiring gems from some of the world's best-loved teachers of growth and transformation, this is a book to change lives.  Offering you the rare opportunity to see intimately into the hearts and minds of top million-selling authors including Marianne Williamson, famous for 'A Return to Love', 'The Age of Miracles' and many other books;  Jack Canfield, whose stupendous success with the 'Chicken Soup for the Soul' series gained him worldwide acclaim, who gives in-depth insight into his 'Success Principles'.Relationship and love coach Barbara de Angelis, author of 'How to Make Love All the Time' and 'How Did I Get here?' writes on taking charge of your life; Hale Dwoskin, famed for his work with the Sedona Method, offers a proven method is finding freedom now; Dan Millman, whose Peaceful Warrior practices have helped millions around the globe gives tips for complete peace and happiness and Christine Miller, with her insightful and powerful work on the true meaning and value of success.
Other top authors add their guidance, making this a comprehensive, highly valued book. Offering you the opportunity to see how you can improve their life in practical and simple ways, 'Transformation and Growth' provides your ultimate guide to a conscious, aware and satisfying life in the 21st century.
---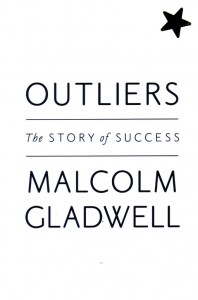 Outliers: The Story of Success
Malcolm Gladwell
Malcolm Gladwell has been a staff writer with The New Yorker magazine since 1996. In 2005 he was named one of Time Magazine's 100 Most Influential People. He is the author of three books, "The Tipping Point: How Little Things Make a Big Difference," (2000), "Blink: The Power of Thinking Without Thinking" (2005), and "Outliers: The Story of Success" (2008) all of which were number one New York Times bestsellers.
He graduated from the University of Toronto, Trinity College, with a degree in history. He was born in England, grew up in rural Ontario, and now lives in New York City.
Web: www.gladwell.com
---