Are You a Creative Entrepreneur on Fire?
"I like what you are doing; I really admire people who take action and make things happen"
Dr Edward de Bono, Creator of Lateral Thinking & Six Thinking Hats, multi-million selling author
Increase YOUR Success with the Resourceful Entrepreneur Experience
A Masterclass
***Currently being transformed into an online experience – watch this space!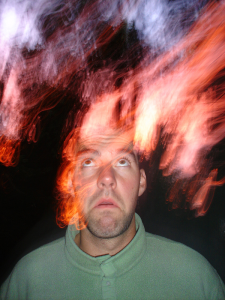 As an entrepreneur, you have so many things to do! 
You're busy, you can't focus, and you often jump from task to task never getting anywhere. You can't think straight, you have so much information it's impossible to work out which way is up…
it's a common problem, and we hear it all the time. 
That's why we've created 'The Resourceful Entrepreneur' – a powerful program designed for developing businesses, small and medium sized enterprises, 'solopreneurs', and anyone who wants to learn how to channel their prolific energies to make the best of themselves at work.
'The Resourceful Entrepreneur Experience' is designed to liberate the very best in you so you can become who you want to be in your business and life. It is solidly based on over 12 years practice and action research into how people like you transform themselves to be even more productive, happier and achieve greater success.
What would it be like to get calm, energized, focused so you achieve all you want to? 
Imagine...having the ability to access an empowering state of mind to call on whenever you wish, when you are under pressure, experiencing challenges or considering life-changing decisions – and then imagine what this will mean for your business, your clients, your self and your family – when you share your ability with them!

"We're All Entrepreneurs Now"

That's what Marshall Goldsmith, one of the Top 15 Leading Thinkers of the World, Multi-million bestselling author and executive coach to CEOs of major corporates, told Christine Miller, your host, when she met him in London recently.

The world certainly needs resourceful entrepreneurs. Global leaders from Presidents to Prime Ministers like the France's Emmanuel Macron tell us this is so. The US and Europe are depending on business to pull them out of financial problems by reviving their economies, and entrepreneurs are the key to this revival.

So if you're in business, a start-up, a freelance, a consultant, a coach, if you're an employee, you need to be aware of how to be your most effective and compelling best, how to maximise your personal assets, and you need to be a creative thinker who gets into action and makes things happen.
The Problem with Creative Entrepreneurs
Are you bold, adventurous, risk taking, always on the go?  What makes you an entrepreneur can also stop you from succeeding unless your wild enthusiasm is productively channelled! You're full of ideas; having ideas is not a problem – it's getting them to stick and grounding them into reality that's the challenge.
It doesn't have to be that way…
The question is – are you really someone who'd rather be focused, clear – yet still brimming with great ideas and practical solutions that really work? So that you can deliver your talents and see them make a difference in the world?
To be successful, a Resourceful Entrepreneur requires imagination, analytical skills and action – ideas have to be implemented in order for anything to happen, otherwise our entrepreneur inhabits fantasy land and possesses an empire existing only on paper. Sound familiar?
The great news is you can stop worrying – right now.

Because it's not your fault – THEY NEVER TAUGHT YOU HOW TO THINK AT SCHOOL!

And what's more, the answer is right in front of you, you'll hear it loud and clear when you attend
The Resourceful Entrepreneur – Priming Your Mind for Success and Fulfilment.
Just imagine…what if you
Knew how to quickly find the solution hidden in every problem?
Had a variety of techniques available to you to focus precisely on solutions that emerge easily from your own unlimited creativity?
Learned how you can direct your brainpower to work with and for you delivering exciting possibilities rather than distracting you and causing chaos?
Could manage your mind and your mental state so you remain calm under pressure and can pause before you take hasty actions that undermine your success?
As a Resourceful Entrepreneur, you are learning to manage your best asset – yourself, complete with your brilliant brain, your ultimate 'Resourceful Intelligence', the blend of your experience, talents, learning and inspiration.
"The Solution" has always been right where "you" are
You can sense that you already have this 'inner gold' within you; often, that gold benefits from being drawn out, tempered and polished into a substance that withstands greater heat, pressure and buffeting, so you can thrive even in challenging circumstances.
By developing your Resourceful Intelligence you prime the brain for learning – you turn on the part of the brain that forms the super highway to rapid adoption of more productive, sustainable behaviours that make you more successful.
Do you want to continue wasting time, money and opportunity –
when the solution is available now?

Ask yourself now, can you afford NOT to attend this unique workshop and become a Resourceful Entrepreneur?

Reflect on this fact – how often has your lack of focus, your failure to spot an opportunity fast and make an effective decision cost you money – and an even more precious commodity, TIME?

For many entrepreneurs, these factors cost them thousands of pounds (dollars, euros) every day – with the Resourceful Entrepreneur you get the benefit of the thousands of hours we have spent with global leaders – top businessmen, strategists, and thinkers including:

Tesco's phenomenally successful former CEO Sir Terry Leahy 

Renowned thought leaders Edward de Bono, Tony Buzan
and Malcolm Gladwell

HH The Dalai Lama and The Hon Bill Clinton

Spiritual guru Dr Deepak Chopra and marketing expert Dan Kennedy.

Imagine how discovering and applying their lessons can transform your life!

How many seminars and events would you have to attend to get the benefit of this knowledge and wisdom synthesized into ready-to-use, easily digested chunks to nourish and support your business and life success? How much time and money would you have to invest?

A single two-day event alone could cost you over £1700 – and the Resourceful Entrepreneur
is a highly affordable £497 which includes healthy breakfast, refreshments all day, a delicious lunch, evening drinks and networking and a luxury experience in five star surroundings.
Who Else Should Attend?
Entrepreneurs from developed countries and emerging countries alike who want to find innovative ways to develop their business. 
Business professionals from the corporate world who want to start their own enterprise 
Students (BA/BSc/MBA/PhD) who have an innovative concept and want to start their own company right after they graduate from college and need guidance and assistance in the process. 
YOU NEED TO KNOW!

This workshop will certainly not appeal to everyone

If you want to suffer death by Powerpoint, be spoon fed solutions and sit quietly taking notes that you'll put in your desk drawer and forget about, this workshop is definitely not for you.
At the Resourceful Entrepreneur, you'll interact and participate, you'll experience 'work as play', and you'll be encouraged to enjoy discovering what makes you tick and how you can create the best possible future for yourself and those you care about. You'll have fun and be energised, in a relaxed and supportive environment that is ideal for learning.
Why Attend?
The Resourceful Entrepreneur is designed to unveil to you the considerable resources at your disposal which are there for your use, already existing within you to help you be truly resourceful – things they never taught you in school, about your amazing brain, about your thinking power and how you can harness this mind power to excel not only in business but in every area of your life.
What Happens at The Resourceful Entrepreneur?

Quite simply, you will develop a Resourceful Mind.

Which means you will discover how to manage your mind and your life better. Amongst many other things, you will be learning:

A simple practise to develop your Resourceful Mind, which can give you the equivalent of 7 hours replenishing sleep in just 15 minutes…so when you're under time pressure, you can refresh yourself in the space of time you'd normally spend on a coffee break. Imagine the impact that will have on your productivity, peace of mind and accomplishments!

You will discover how – in just 3 minutes – you can access your best idea-rich creative thinking states –  you will learn how your brain waves influence the quality of your thoughts, and how you can access 'blue sky thinking' virtually on demand.

You will be able to access your imagination and harness the ideas which flow into useful and practical strategies and activities for your business.

You will create a unique space in which you can pause and process your busy and demanding life so that you are able to make better decisions more quickly, whilst avoiding impulsive and potentially damaging behaviour which disrupts and upsets your planned course of action.

In addition to being highly effective with busy people from all walks of life, these techniques have been successfully used with many individuals assessed as having Attention Deficit Disorder (ADD) and Attention Deficit Hyperactivity Disorder (ADHD). In some cases, these people have been close to exclusion from school or to being fired from their jobs, and they have experienced dramatic improvements which have literally changed their lives.

What difference will they make when you incorporate them easily and elegantly
into YOUR daily life?
More things you'll learn
Develop greater business acumen and skills
Understand and serve other people's wants and needs
Help clients and stakeholders succeed whilst also achieving your goals
Tap into your unlimited hidden brain power
Manage your state of mind
What This Means for You and Your Business
7 Key Benefits you will Experience:

Make more effective decisions faster
Spot opportunities with speed and ease
Be energetically focused on success
Build trust and manage your relationships better
Have greater confidence
Apply your creativity with ease and grace
Experience less stress
What's Included
Pre-Course Learning Materials to Prime Your Mind. We believe learning should be fun and relaxed. Neuroscience shows that you're more confident, learn quicker and more easily, and remember more when you have prior exposure to some of the material you're going to learn. That's why we make sure you are set up with what you need to make the best of the course, before you arrive.
Chart your current situation and strengths. We all need to know where we are right now before we can move ahead. People often feel embarrassed about where they are and it brings up anxiety that they're the only one with these challenges. Here, you're going to be with a group of like-minded people who are facing similar things, who feel like you do, so you can relax and get really clear on 'what is'.
Full day workshop. Your learning will have started in advance, you'll be ready to go and can enjoy a productive retreat away from the 'busy-ness' of your workplace and return refreshed.
Comprehensive Manual. You'll be able to follow easily, add your own notes, then review your learning and reinforce the effects as you put it into practice.
Refreshments all day and delicious lunch. We'll work to cater to your needs with healthy and tasty treats to nourish your brain and body.
Evening Networking with Cocktails and Canapés. Round off the day with a glass of something refreshing whilst you share with classmates and enjoy stimulating conversation. Special guest to be announced!
Follow Up Conference Call. To help you stay in action, have any questions answered, and keep moving forward with applying your learning. We'll record it so you can use it for future reference too.
A Quality Experience – with a strictly limited number of participants. So that you feel confident,comfortable and get the right amount of personal attention, we only have small groups. You won't find yourself as one of hundreds or in a room without daylight, you'll be in a warmly welcoming environment. Previous workshop participants have said: 'Christine rapidly created a safe, trusting space with ease which felt very connected, from there anything was possible.'  
Valuable Bonuses

Six Month Exclusive Membership of 'Your Ultimate Resource' Premium Business and Personal Development Digital Magazine. This bonus will give you access to invaluable content Jack Canfield called 'the best … of it's type in the world' allowing you to stay ahead and save time. Priceless! Value £100 
Privilege Level Six Month Membership of Resourceful Entrepreneur Community. Stay in touch with like-minded colleagues, keep up to date and get extra support. Value £120
Complimentary Copy of 'The Resourceful Entrepreneur's Guide to Business Success' Described by Britain's business guru René Carayol as the 'perfect accompaniment for any entrepreneur and one that sparks ideas and generates momentum'. Value £14.99
Selection of Audio Interviews with leading thinkers. Listen to these unique, inspiring MP3s on your phone, IPad, computer or wherever you are so you can learn on the move.
Exclusive Discounts available on Resourceful Entrepreneur Events, Mentoring, Consulting and Mastermind Programs. Previous coaching and mentoring clients have said
'Just one question from Christine helped me get clarity on a problem that I'd been wrestling with for a while' ; '
Your questions are obviously powerful indeed to get the words out; I can't imagine that I would be that clear otherwise.'
Special discounted rates from our sister company Porto Publishing for your book publishing and audio-visual promotional needs. As authors, we understand authors' needs and concerns: as publishers, we know how to meet them.
---
Date:  TBC 2023 – London, Nice, Dubai, Los Angeles, New York, Kuala Lumpur, Hong Kong, Sydney
---
Your Investment:
£497
---
Booking:   
---
Location
Exclusive locations in major cities: details will be sent when your booking is confirmed
---
Your Host
About Christine Miller MA FRSA:
Passionate about human potential, Christine is an entrepreneurial author, poet and results-orientated business and personal growth strategist who inspires and supports people to create rich, resourceful, fulfilling and compassionate lives of spirit and heart so that they spend more time doing what they love – and loving what they do. Christine is renowned for her creative resourcefulness and wisdom, her writing and poetry, her penetrating analysis, insights and ability to provoke transformational thinking and action for organisations and individual coaching and consulting clients worldwide.  Listen to Christine interviewed about Ideas here: Ideas and Resourceful Entrepreneurs
As a sought-after expert in Organisational Transformation, Success and Leadership Development, Christine has over 25 years' service in Director level corporate and consulting roles in Marketing, Strategic Planning and Leadership Development with major organisations. For more information visit www.christinemiller.co 
In her most recent corporate role as head of marketing for a Telecoms and Utilities company, Christine was responsible for marketing and training for over 4,500 sales people for whom she organized large scale events across the UK, designed sales materials and provided mentoring and support.
Christine pursues ongoing research interests in human potential, having been awarded a Master's degree with distinction for her work with young people in trouble. Featured in prestige publication The Economist Guide to Coaching and Mentoring, you can download a PDF about this work here.
Christine is also Founder Editor and Publisher of  ReSource Magazine, a world famous source of business and personal growth knowledge established in 2004 which features a valuable breadth and depth of information on success and transformation and articles and  in-depth interviews with people ranging from HH The Dalai Lama to Malcolm Gladwell to political leaders.
In the interest of fostering transformational growth, she has recently interviewed over 50 global leaders from all sectors about organisational shifts to a more sustainable, caring and responsible model, the results of which will be available in the form of a book, talks and workshops. www.loveworks.co
What People Say
"Over the past several months Christine and I have engaged in meaningful life and business related conversations.  Enlightening and inspirational, Christine's style of mentoring is creative, intuitive and futuristic.  She is ethical, has integrity and respected by colleagues worldwide who seek her  wisdom and viewpoint. Christine's understanding and knowledge of the intricacies in global business is exemplary. I highly recommend Christine Miller as a Mentor and Consultant."  Alana Mitchell, Mentor, Business, Life & Executive Coach, Consultant & Inspirational Speaker
"Christine has not only quality in her work but every ounce of her being is designed to make human potential increase. Very few people have this gift.  One in a million."  Nigel Risner; Britain's Top Motivational Speaker, Winning Business Magazine; Academy for Chief Executives Speaker of the Year 2009
"I want to thank you for a very interesting and productive workshop.  I felt it helped me enormously and in fact I went on to meet some friends that night and used the 'Resourceful State' technique with them – which certainly made a big difference."  Linda Goldfarb, Trainer & Coach
"Christine Miller's workshop was inventive, creative, fun, intimate, validating and insightful.
Thank you Christine." 
Michael Mallows;  author, lecturer, public speaker, coach, consultant, business trainer. 
"Christine is pure inspiration. She is a woman who radiates quiet but great strength. I strongly recommend Christine … She is doing work that makes our world a better place to be and is doing it very effectively, getting right to the heart of the matter."  Georgeanne Lamont; MD, Lamont Associates
"Christine has a graceful presence, a calmness and a warmth which combined with her in-depth knowledge of her subject, and her dedication to her students' learning, makes her a compelling and inspirational speaker."  Alison Paterson; Kaizen Training
"Christine Miller's workshop was truly excellent.
Thank you Christine." 
Hugh L'Estrange; Director, SEAL (Society for Effective Affective Learning)
"People can feel your commanding presence as you walk on stage and they can feel your energy and passion, and know with certainty that you totally believe in what you're delivering."
Steve Ross; MD, Ross Associates, Bristol
"Christine grew from a business associate whom I valued to a dear friend who I value even more. So often, we take people and their skills for granted. I realised, during a recent 'phone conversation, that I wanted to acknowledge Christine's wisdom and talent. It was during one of our irregular, regular chats that just one question from Christine helped me get clarity on a problem that I'd been wrestling with for a while. I always find myself uplifted after our conversations and feel very blessed to count Christine as one of my dear friends."  Romilla Ready; Ready Solutions Ltd, Co-Author of Neuro-linguistic Programming for Dummies® – a top selling 'for Dummies®' book which has sold 100,000+ copies worldwide and been translated into 10 languages and Neuro-linguistic Programming Workbook for Dummies®
"I spent an inspiring afternoon with Christine recently, and her magic for me is that her guidance appears effortless – to the point I felt that I was coming up with all these wonderful visions on my own. In fact, it was Christine's caring and intuitive guidance gently taking me to a place I would never have reached without her. Those who know Christine already will understand me when I say that with Christine's help I have seen a realistic vision of my own future. Thanks Christine – and I look forward to working with you for a long time to come."  Richard Flewitt; Business Video Producer, New Edge

having the ability to access an empowering state of mind to call on whenever you wish – 
when you are under pressure, experiencing challenges or considering life-changing decisions…

what this will mean for your business, your clients, your self and your family –
when you share your ability with them.